Welcome to the Bolton Children's Fiction Award 2014. This blog is designed to give you information about the award as it progresses and to help you find out more about the shortlisted authors.
Parts of the blog and how to access them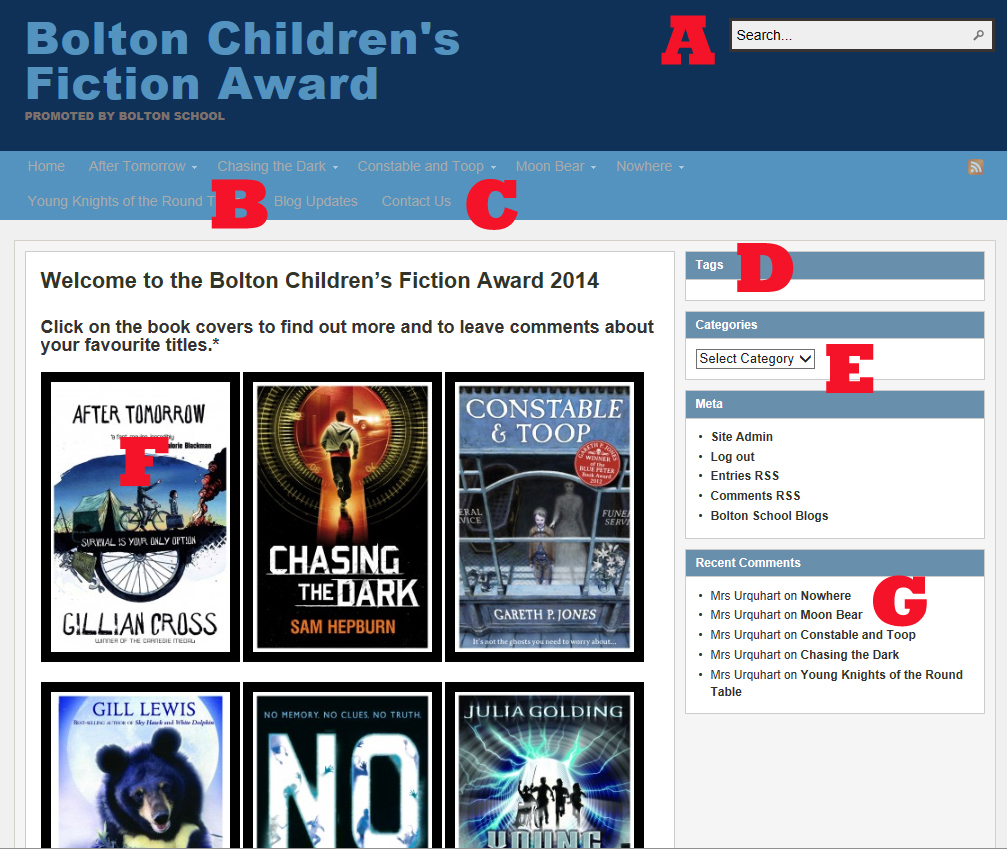 A: The search box allows you to search the entire blog for content eg an author name or title
B: Blog updates. If you click on this link you will be taken to a full archive of blog posts including a small summary.
Author names. If you click on the author name it will take you to the page regarding their shortlisted book (see F). If you hover over the name a drop down box will appear to take you to a page with further information about our shortlisted authors.
C: Contact us. This page will give you details of how to contact the organisers of the book award.
D: The tag cloud will contain all the tags used for different posts. For example this post will be taged help. If you wish to see all of