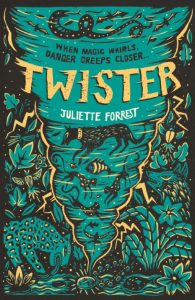 A thrilling, page turning adventure full of magic and danger.
Named after the storm that raged the night she was born, Twister grows up fierce, stubborn and a true force of nature.
When Twister goes in search of her missing Pa, she finds herself in real danger: she encounters ghosts and the dead and harnesses black magic.
Please leave your reviews below: