Goldfish Boy áááá by Lisa Thompsonáááááá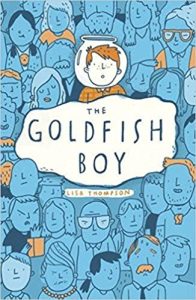 áááááá
AuthorÆs website
Useful websites
Download the young peoples OCD guideá(PDF 1.54 MB) |á Open an eFlip version of the OCD information guide
The topics for discussion from this book are many and varied. They might include, OCD, bereavement, bullying, loss, mental health, family dynamics and the complex issues they present.
Cruse is a good place to start and offers free publications that help support children dealing with loss
Films / videos / You Tube

Film tie in with The Aviator DVD (12)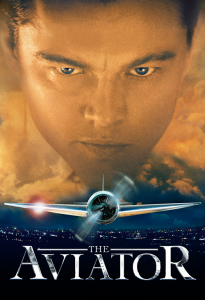 Dramatisation of the life of Hollywood film mogul and aviation enthusiast Howard Hughes. Focussing on the years between the late 1920s and 1940s, both Hughes' professional and personal lives are explored, including his dalliances with Katharine Hepburn and Ava Gardner and fall into the clutches of Obsessive-Compulsive Disorder.
á
Activities
Spot the difference game
In small groups ask pupils to take two photos of a well known location e.g. school library. Make some subtle changes (move signs, change displays, put books face on etc). Challenge another group to find the changes.
Other activities
Draw a map or plan of your own street
Write a crime report for Teddy's disappearance
The characters in the book are well described. Write a short biography of one of the character or draw a picture of one of them
Book Suggestions
Emily Barr The One Memory of Flora Banks
Holly Bourne Am I Normal Yet? (Spinster Club Series bk 1) û OCD link
Vanessa Curtis Zelah Green, Queen of Clean
Siobhan Dowd The áLondon Eye Mystery
Siobhan Dowd and Robin Stevensáá The Guggenheim mystery
Mark Haddon The Curious Incident of the Dog in the Night-time û (AspergerÆs link)
Kim Slater Smart – (AspergerÆs link)
Robin Stevens Murder Most Unladylike Series
á
á