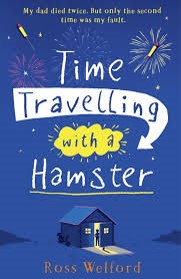 Time Travelling with a Hamsteráby Ross Welford
Al Chaudhury gets a letter from his deceased Dad on his thirteenth birthday. He discovers his fatherÆs invention, a time travelling machine. Could the laptop and the tin tub really offer him the chance to travel back to 1984 to alter events and save his DadÆs life?
This astonishing and original novel will make you laugh, cry and wonder û and wish you could turn back time to start reading it all over again!