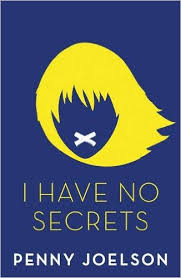 How do you catch a killer when you canÆt move and you have no voice
I have no secrets of my own. I canÆt do anything without someone knowing about it. I can see, though, and I can hear, and sometimes people forget that. Sometimes people talk about me as if IÆm not there. I hate that. And sometimes people tell me their secrets. Dan did. And I canÆt tell anyone. I wish I could do something.
GemmaÆs life is in danger in this gripping mystery from Penny Joelson.
Please leave your reviews below: