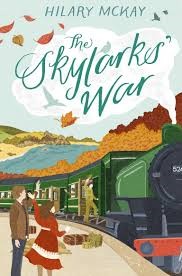 Can their family survive this fearful war?
Against the backdrop of the First World War, Clarry, her brother Peter and their cousin Rupert tackle life's ups and downs, living for their long summers spent running free at their grandparents' house in Cornwall. But rumours of a terrible war threaten to change their lives forever.
When Rupert goes off to fight at the front, Clarry feels their skylark summers are finally slipping away from them.
Please leave reviews below